The Oak City swim team teaches swimmers the values of teamwork, good sportsmanship, perseverance, and respect through hard work and determination. Our year-round swim team is primarily a recreational swim team and is a great preparation for summer, high school, or competitive swim teams. An Oak City swimmer will always be encouraged to keep improving, but will never be reprimanded for losing. We value every swimmer as an individual and as a member of our team. Above all, we desire to teach a lifelong love for the sport of swimming that will stick with the child even after he or she has left the team.
Sound like something your child might be interested in? We promise you, there is no more effective or more fun way to learn intermediate and advanced swim skills than by being on a swim team.
About
Head Coach: Albert Genty
Assistant Coach: Kyra Stringfield and Janiya Hooks
Requirements: The practices for the swim team are more energy-intensive than regular swim lessons. As such, the team will have minimum requirements for enrollment.
Tryouts: Tryout practices are scheduled on Wednesdays during practice. Please call to schedule your tryout!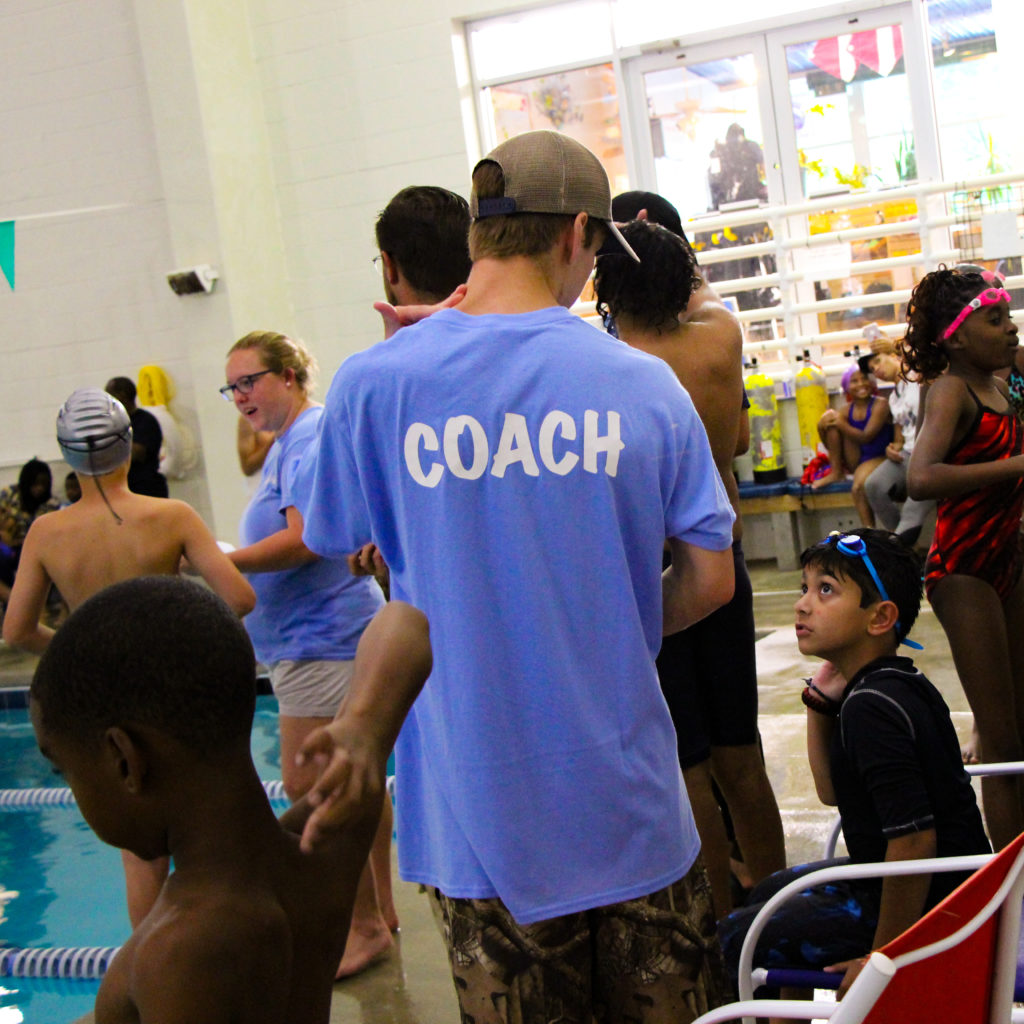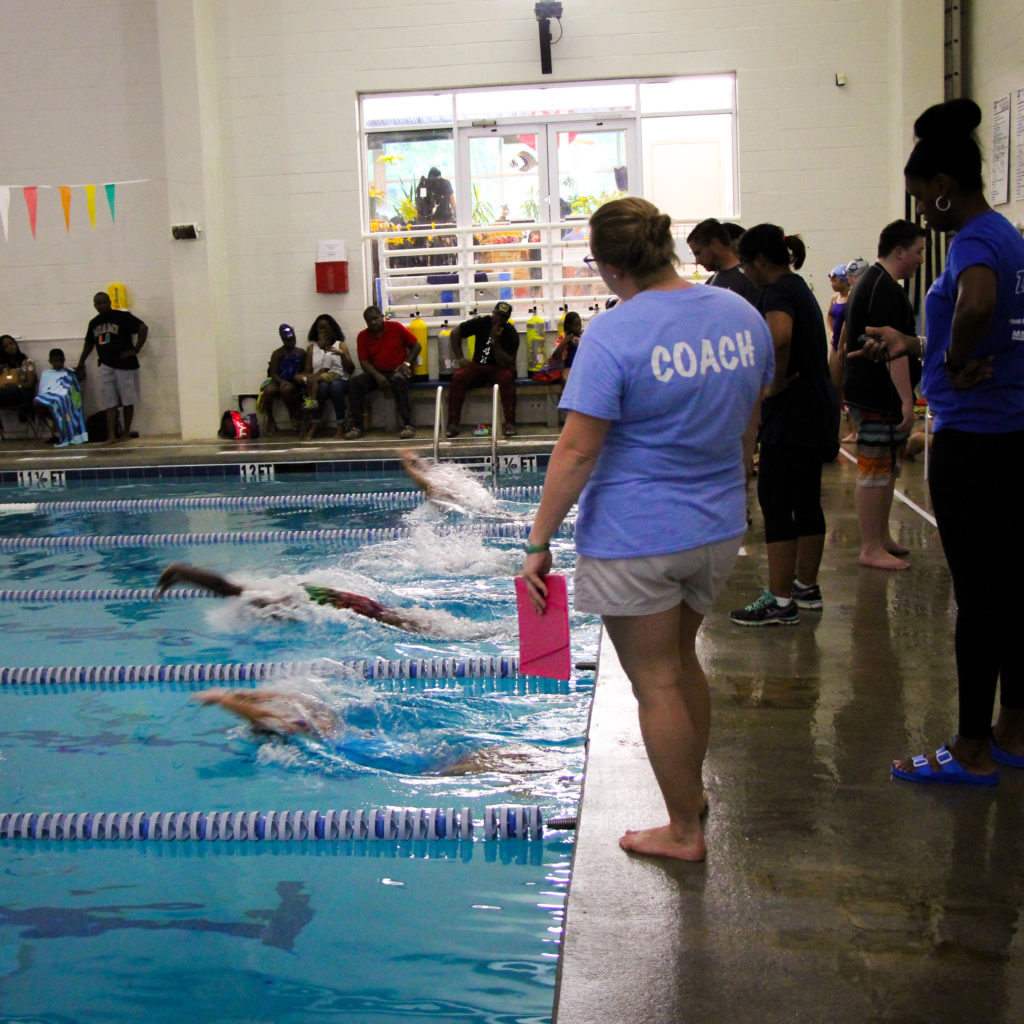 Minimum Skills
25m Freestyle w/ side/rotary breathing
25m Backstroke
Productive breaststroke kick
1-minute strong tread
The practice schedule is by age. Coaches will assess swimmers and place them in lanes with swimmers of similar skill.
Ready to Join?
Call us to set up a time to come in! We'll schedule a tryout practice on an available Wednesday!
Interested in scholarships? Learn about our partnership with the Central North Carolina Swim Foundation and what they offer.
Contact Us! ➤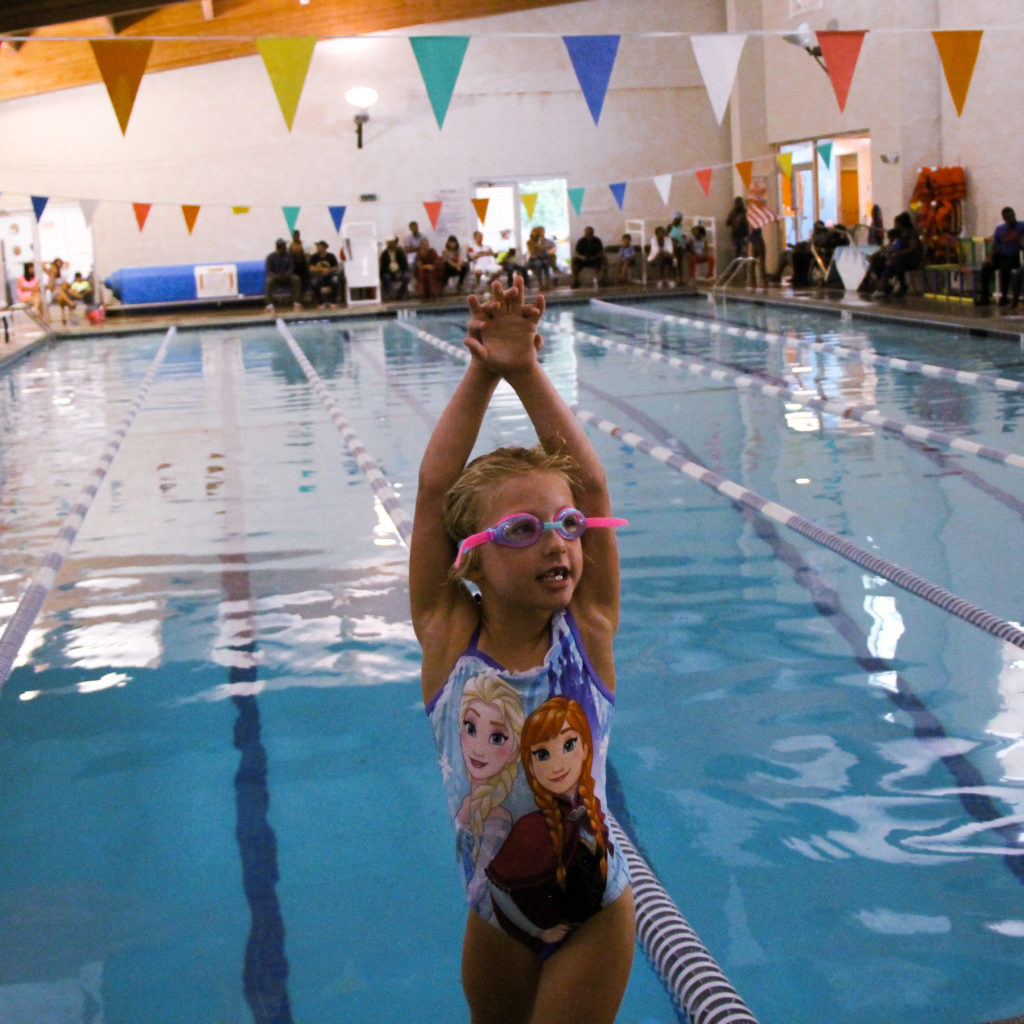 Register
Once you know your level, feel free to register below, or call in for assistance!
Practice Times
Team Color
Age
Practice Times
Silver
6 – 8 years
Wednesday: 5:30 – 6:30
Friday: 4:30 – 6:00
Gold
9 – 17 years
Wednesday: 6:00 – 7:00
Friday: 4:30 – 6:00
In-house Swim Meets:
This is designed to give our swimmers focus as to why they should give 100% in practice. We will need parent volunteer lane timers to help with the swim meets. If you are interested in getting involved at the meets please let us know!
Current Swimmers!
Already on the swim team? Check out your PR times and results from the last swim meet!
Swimmer Times