Tucked behind a shopping center and away from the bustle of the city, you might not think our building holds an entire pool, let alone such a community full of inspirational people. Our unconvincing brick building looks too small from the street and the drive back here can be very quiet.
Yet, every Tuesday and Wednesday at 11 am this year a lovely gentleman enters the scuba store and walks straight back to the locker rooms to get ready for his class. He entered 2020 determined to learn to swim after years of being afraid and is now living out that dream.
Russell is 77, feeling great, and now comfortable in the water for the first time since serving in the Army.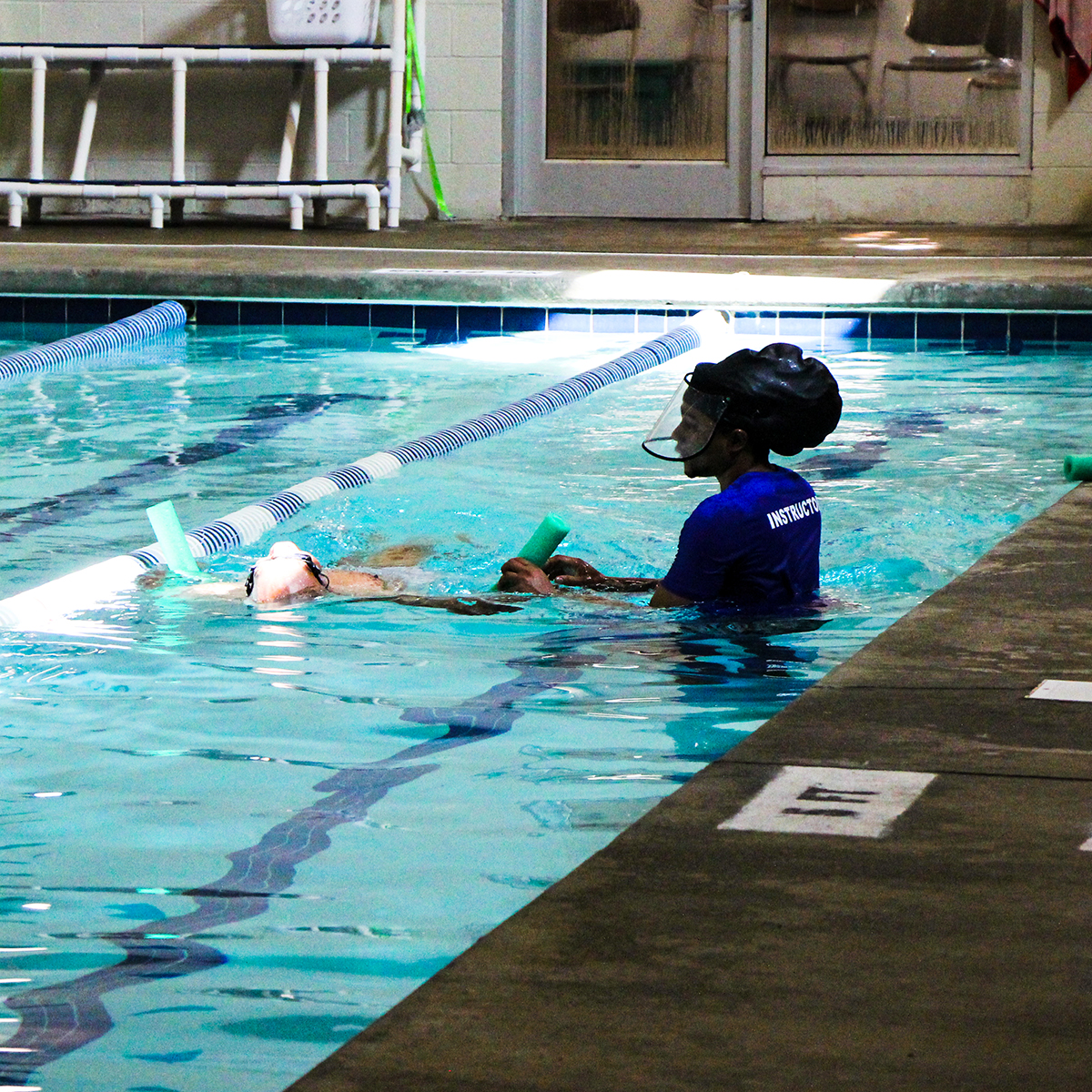 Our mission at Gypsy Swim Program is simple: Help educate everyone on the importance of water safety and provide an opportunity for everyone to learn how to swim. This includes everyone, no matter the age, level of ability, or comfort level. Including our delightful gentleman, who has quite the history with water, but created a 2020 goal and is seeing it out.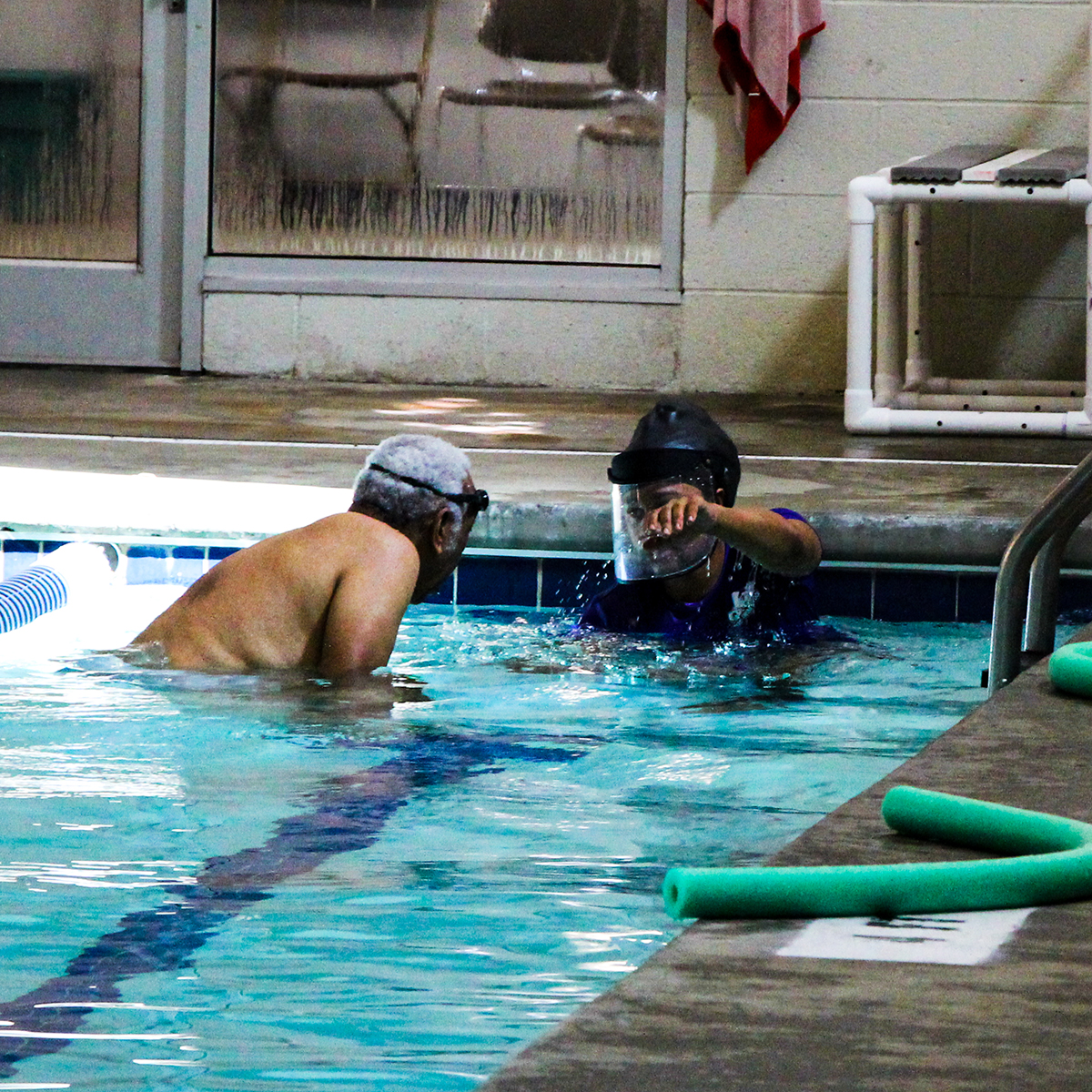 Mr. Russell's history with water
A few decades ago, Russell was taking part in an Army drill when he lost his sergeant. The men had lined up in front of a river, planning to jump in one at a time and swim across. Russell stepped up behind his sergeant, watched the man jump in, and waited for him to clear the area. Sadly, he never came back up. The team spent days looking for his body before they were able to lay him to rest.
I never forgot that. I've had terrible dreams about it. I decided this was the year I was going to do it. I have the time, I'm retired, I'm going to do it.

Russell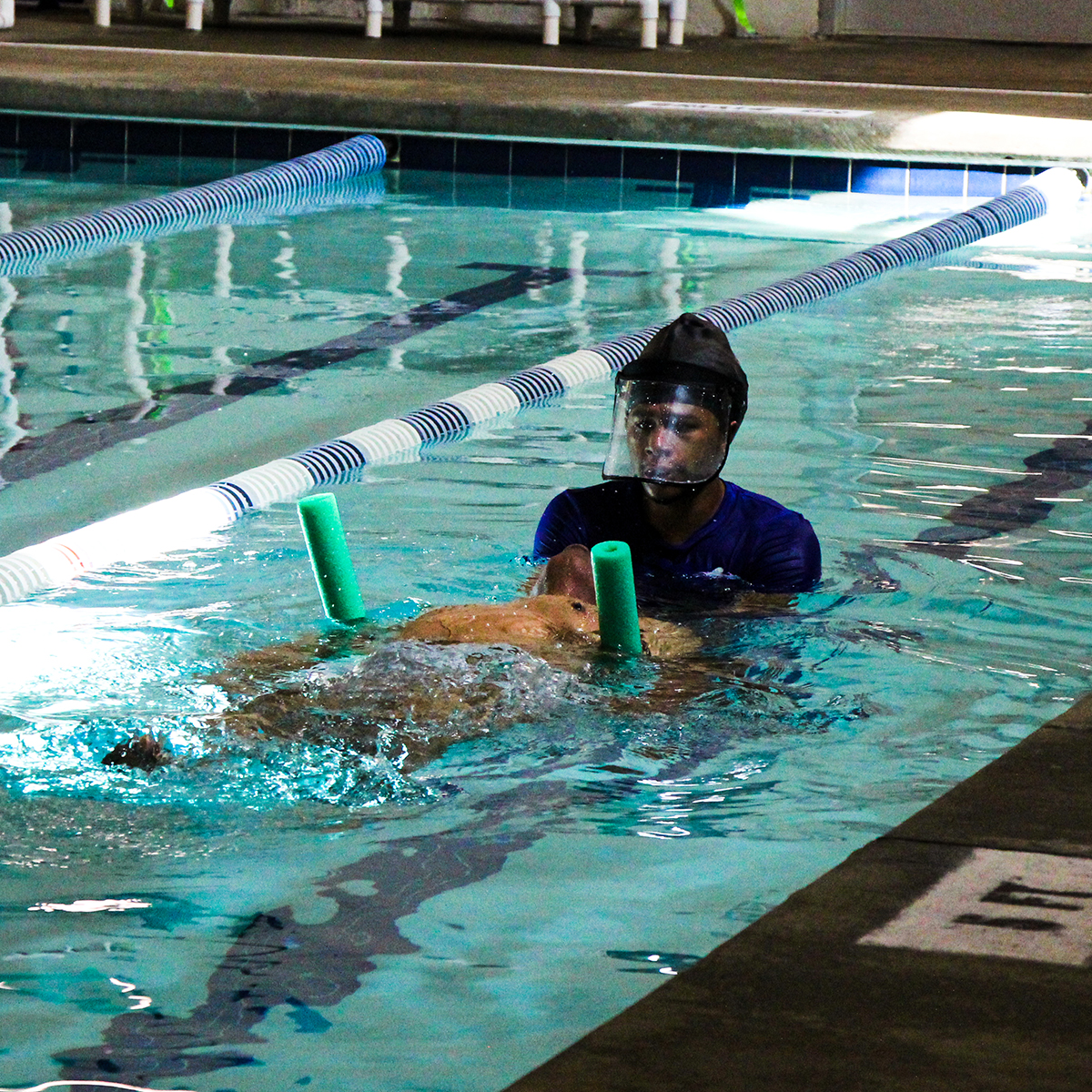 Today
Six months later, he's well on his way, treading water for over a minute and swimming over half the length of the pool.
My wife loves that I'm swimming. I've slimmed down and moving better. She likes that.

Russell
Thanks to the sense of community we have, he isn't the only one that has benefited from these lessons. Jon, his instructor, has been here for 7 years. To see him now, you wouldn't know that he had to work at the advanced strokes and techniques in his first few months. Now he's teaching private lessons to adults, like Russell, and loving the added benefit of gaining a new friend.
Russell is a really cool guy. He has some great stories and tries to give me advice on life while I'm teaching him to swim. We sometimes grab breakfast after lessons. I think he has come a long way in learning water safety skills. He tries hard and doesn't take himself too seriously.

Jon, Senior Swim Instructor
We're thankful to have our inspirational swimmers like Jon and Russell. Whether you're just getting comfortable in the water or practicing advanced skills; facing a fear you've had most of your life or persevering to get a job you love, we're happy to have you and be a part of your swimming journey!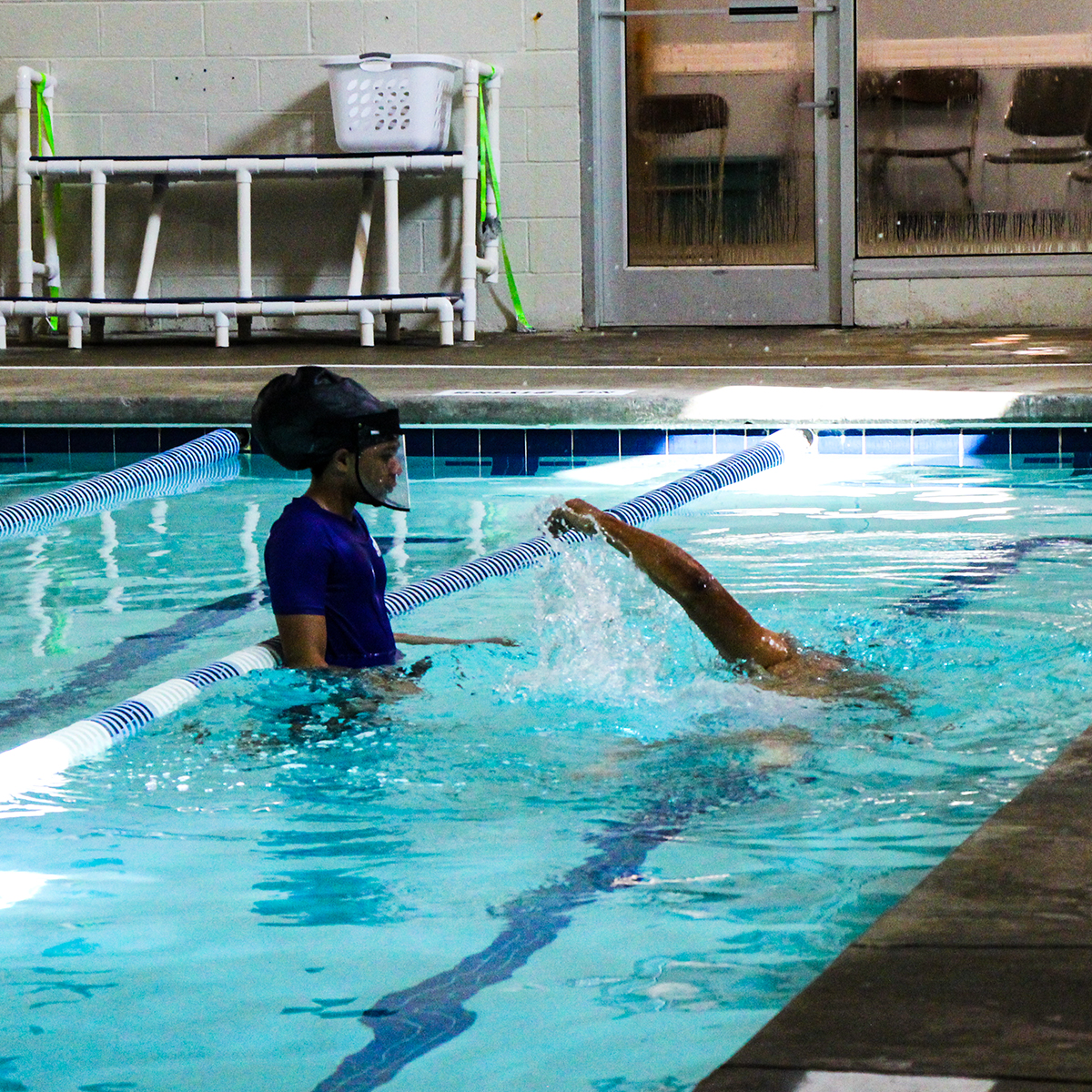 It's never too late to learn how to swim!
With the seasons approaching, we're thankful to be able to provide this opportunity to our community. We encourage everyone to make their own New Years' resolutions! 2021 could be the year you or a loved one learns how to swim, gains valuable water safety skills, or develops a greater physical ability through swim lessons!
Adult Lessons
Thank you for being an inspirational part of our Gypsy family, Mr. Russell! We're proud of all your accomplishments!