Outside of the pool, we ask that all visitors and staff wear a type of face coverings.
In the pool, we will not ask students to wear face coverings.
Our staff will be teaching lessons in the pool with a clear face shield. This will take some getting used to for the staff and students. What we like about this is that it provides a barrier between the staff and student but still allows the student to see their teacher and their expressions. This is so very important, especially for our little ones, when they are working on water comfort and building trust in the water.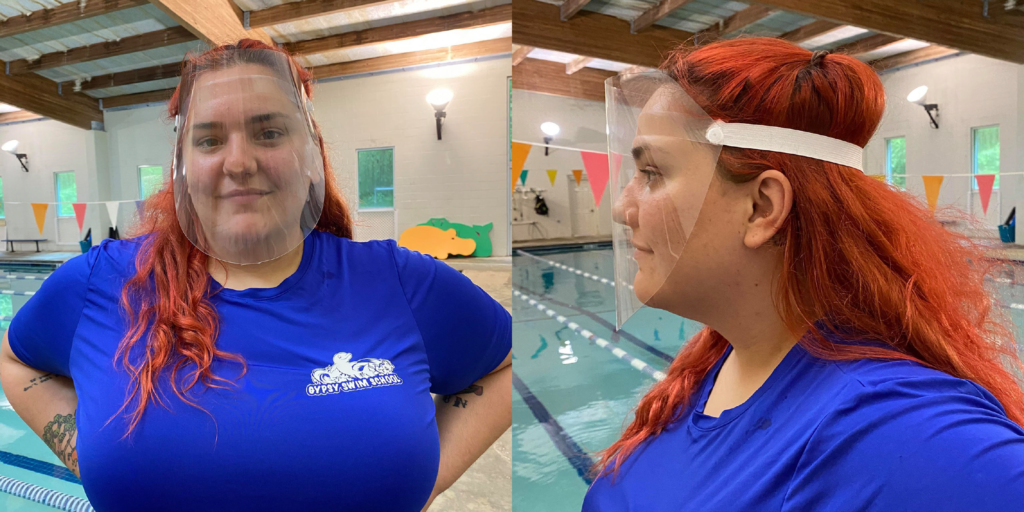 Example of our face shields to use during swim lessons